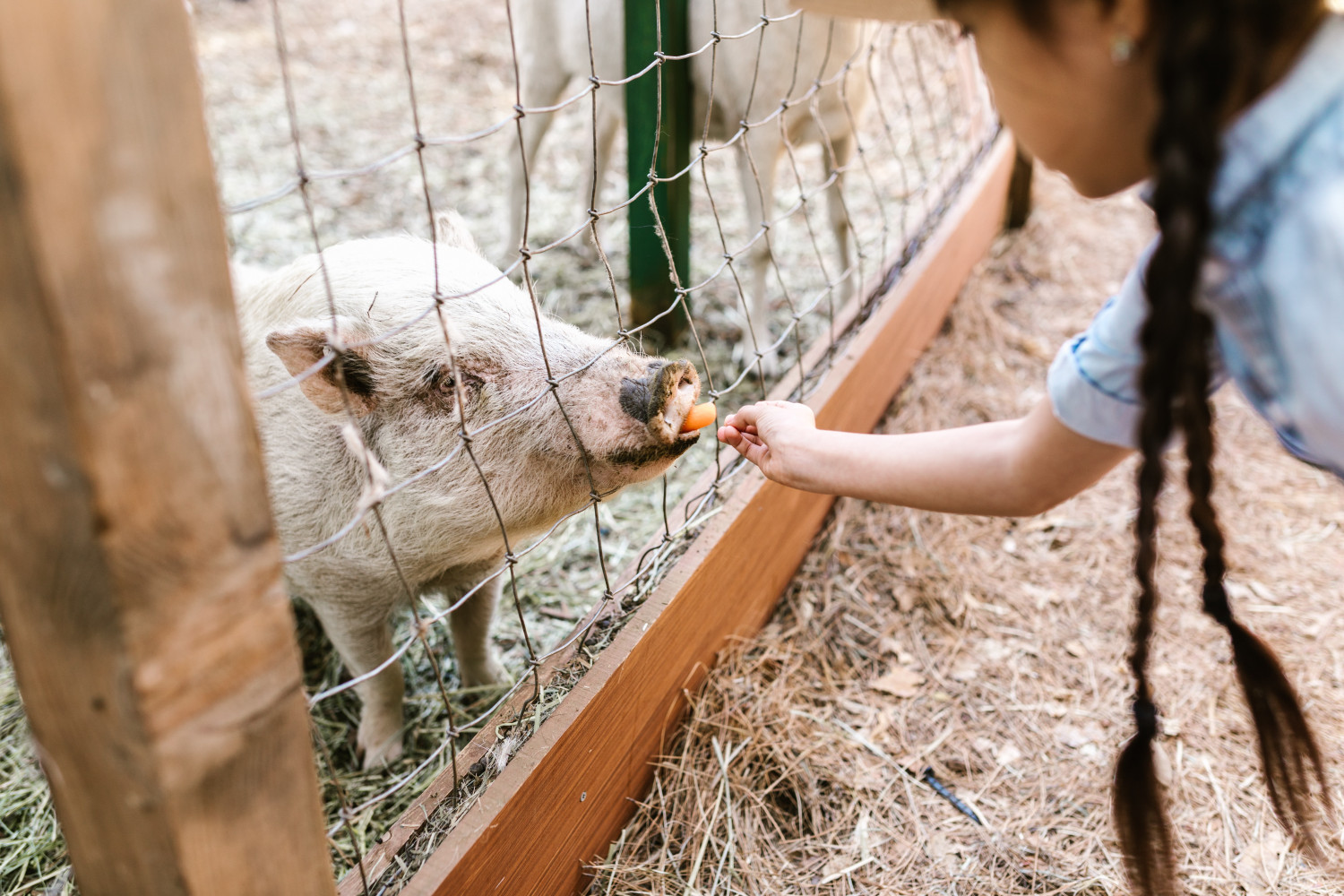 School Field Trips & Class Trips
YOUR CLASS TRIP WILL INCLUDE:
A Visit to Our Petting Zoo in Wall Township, NJ
Meet rescued animals including our cow, horses, and mini-ponies. All of these lovable animals have been rescued from neglectful farms.
A Visit Our Hen House
Come on over to the hen houses and gather fresh eggs from our hard working chickens.
Tractor Wagon Ride around our picturesque 25 acre farm to learn about different animals, nature, and more!
Class trip durations are 1 hour and additional experiences can be added to your trip that will include more time on our farm.
If you are having trouble please email us and we will reach back out to you.
Additional options include:
Plantings where participants can take home their plant.
Picnic under our covered Pavilion with your bagged lunch or snack brought from home.
Barrel Train Rides
In-Season Pumpkin Picking
Pricing is $10 for kids and $8 for adults.
Please add $1 per person if picnicking.
Please add $3 per person for Plantings.
Please add $2.50 per person for Barrel Train Rides.
Please add $3 per person Sugar Pumpkin Picking (in-season only).
All class trips must meet a $100 minimum. We cannot provide class trips for less than $100.
How to Book a Class Trip:
To secure your class trip you must use the service menu below
Next, Select "Class Trips" as your service.
Please select a date and time from the available timeslots below. If a date and time is not showing, that means it has already been booked. To advance a week, click or press the arrow icon to the right of the calendar below.
After completing the booking, you will then receive an email confirmation about your date of booking.
If you have already booked a class trip and need to cancel it, please refer to your confirmation email for a link to cancel.
All class trips must meet a $100 minimum. We cannot provide class trips for less than $100.
Allaire Community Farm is a volunteer based nonprofit, and we do not have staff during the week to take phone calls regarding Farm Parties. Please read the frequently asked questions before emailing us with any other questions if you have another question, email us and we will do our best to answer them within 48 hours.